Welcome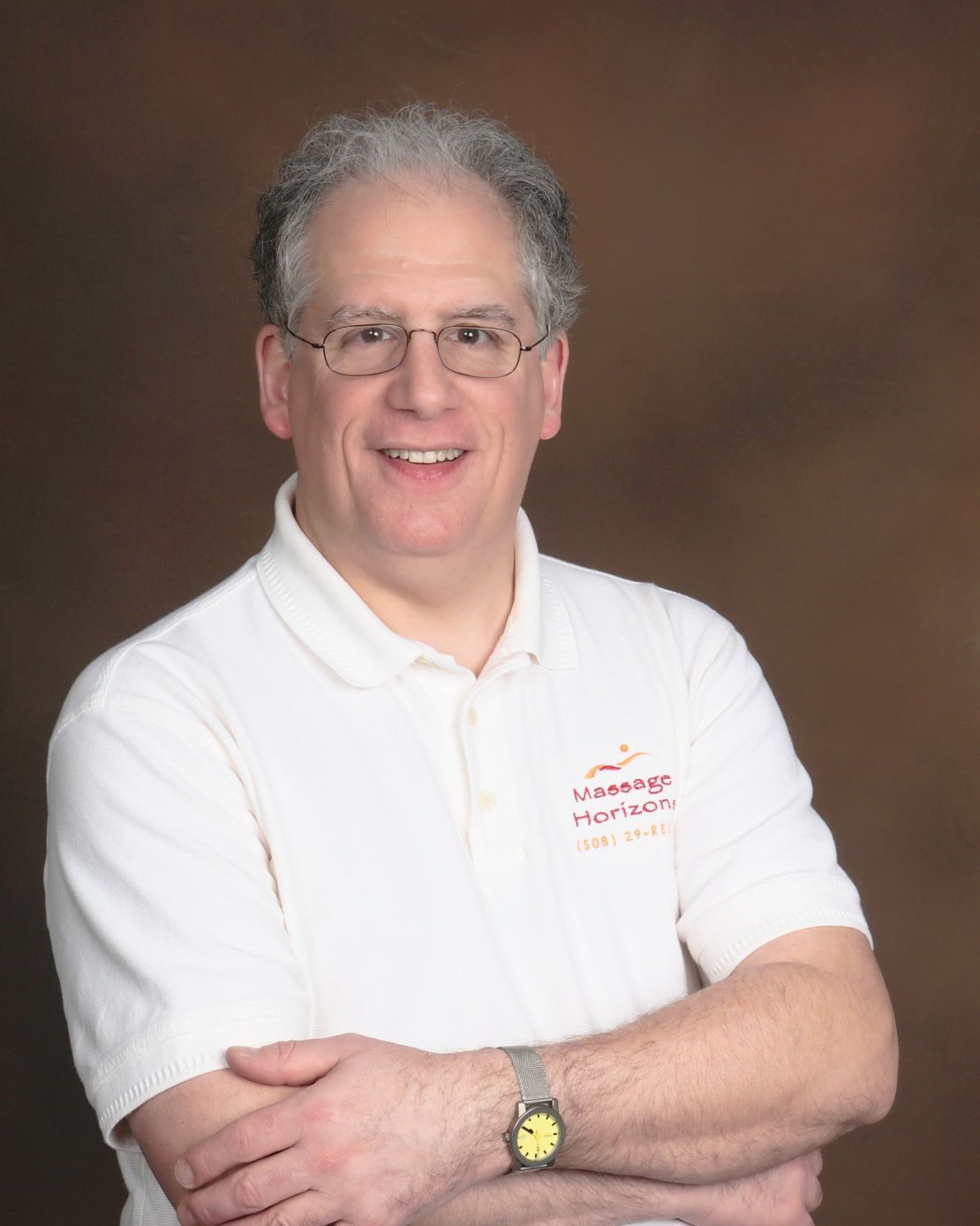 Hey, thank you for stopping by, today!

My name is Doug Turet and whether this is your first visit to this site or we've been working together for years, I really appreciate your decision to pay me a visit.
Unfortunately, between the continuing threats of the global COVID-19 pandemic and a handful of other challenges, I have decided to close Massage Horizons, for at least the foreseeable future. Whenever either an effective vaccine or a treatment become so widely available that I no longer have to be concerned about either contracting or spreading the disease, I may restart my practice in a different location...
Since I first set foot on the path of my healing arts journey on December 29th, 2009, I have had the luxury of meeting and helping countless hundreds of people, not only here in Norwood (and Stoughton before that), but also in places like New York, Philadelphia, Santa Cruz and Anchorage, and dozens of locations on three other continents via the Internet, and I can honestly count on just one hand the only times when the experience was less than fantastic, knowing that I was helping someone else to get out of pain, move more freely and with greater ease, or expand their sense of self-empowerment and step into a greater way of being.
Unfortunately, while I was doing my absolute utmost to address the needs of those around me, and reaping literally hundreds of rave reviews along the way, I wasn't sufficiently covering my own needs (or those of this business) and, as a dearly missed mentor of mine once so wisely put it, "When your 'outgo' exceeds your income, then your upkeep predicts your downfall."
While it would have been great if things had turned out differently, I have very few regrets, because I know that I gave this everything I had, and I got to help change some lives in the process. And like the pebble dropped into the stream, I just have to take it on faith that there are tons of good "ripples" still reverberating in ways I'll never get to see!
And for those of you who've come to appreciate the Painless Deep Tissue and Myofascial and Medical Massage work I've used to help you live more comfortably through the years, and those who know my reputation for delivering lasting results and would like to begin working with me, as soon as it becomes safe for both of us to do so, I will welcome the chance to once again help your tightly knotted muscles, frozen joints and inflamed fascia feel as though they're melting. But until then, the best things I can offer you are "Telessage" virtual massage and bodywork sessions and the Personal Empowerment Coaching that so many of you have come to count on.

If you have any questions for me, please feel free to reach out to me via this site's Contact form or call my office number, which I will keep 'live' and redirected to my cell number for as long as I possibly can. (Just please note that it can not receive text messages!)
Again, thank you. Seriously. I consider the chances I've had to help you to be among the greatest compliments I have ever received, and I hope to see and help you all again, soon. In the interim, please stay safe and healthy, take the time and deep breaths needed to be kind, caring and considerate to those around you, and try to remember that that man or woman who so vehemently disagrees with you may just be someone worth taking ten minutes for and asking, "Hey, would you like to grab a cup o' coffee and compare notes on this? Because you see it your way and I see it mine, but underneath all that, I'll bet we have a lot more in common than not." Until next time, then...
All and only my best,
Doug

-____________________________________________________________________________________________

That's why I went back to school in 2010, to become a massage therapist: because the accepted "wisdom" about good massages having to hurt first just didn't make sense to me... and it still doesn't. (I mean, seriously, would you believe somebody who told you that the only way to become a safe driver was to go out and cause a bunch of car crashes?) After a lifetime of "marching to the beat of a different drummer", I began to wonder if there was something that I could do something about it — so that people who were already stressed out, in pain or feeling completely stuck could get some relief from all of that, without first having to go through even more of the same.
After a lot of study, trial and error, some really interesting insights and possibilities began to emerge, and before I knew it, I had not only earned my Massage Therapist license and Medical Massage Practitioner (MMP) and Certified Life Coach (CLC) certifications, but had developed a whole new way of looking at pain and discomfort; a way that's led to a lot of ways to help you to get out of pain, stay out of pain, move more comfortably and lead a happier and easier life. I've also created a way to deliver truly deep Deep Tissue, Sports and Medical Massages that don't hurt. (Really!) And that's why I've created Massage Horizons, and it's byline:
"Simple Therapies for Complicated Lives"!
If you're uncomfortable or in pain, call me now, and find out how much I can help you!
So... what is pain, anyway?
Simply put, "pain" — whether muscular, fascial, bone, nerve, interpersonal, emotional or spiritual — is your system's way of letting you know that something is not operating the way it should, and that it needs your attention.
In some cases, like arthritis, tendinitis or bursitis, it can be from our bodies reacting to forms of inflammation so severe that they can affect the very bones, tendons and ligaments that serve as our body's structure.
In others, like fibromyalgia, lupus, sciatica or multiple sclerosis, the culprits can be specific impingements, entrapments or erosions of portions of the neural pathways that carry messages between the brain and the rest of the body.
Or, maybe you've known the pain of having your old habits and childhood programming trip you up time and time again in your relationships or at work, and have always felt "stuck" and unable to move past them? Well...
Science + Sensitivity + Intuition + Care = Much more than "just a massage".
Make no mistake about it: therapeutic touch — in almost any form — can be beneficial to your pain and inflammation levels. In study after study, it has been proven effective in relaxing and soothing the body and calming the mind, and massage sessions with me will offer that as well.
But that's just the beginning.
The work that I do combines my years of both pre- and post-graduate training and awareness as a Licensed Massage Therapist and Nationally Certified Medical Massage Practitioner, Certified Life Coach and Access Consciousness Bars® and Body Processes® Practitioner with those in Guided Imagery, MyoFascial Release, Massage Cupping, Trigger Point, Deep Tissue, Neuromuscular, and Sports Massage, Nerve Mobilization, Active & Passive Isolated Stretching, Breath work, Reiki & other forms of Energy work, and the list is always growing...
But most importantly, my sessions with you are about YOU!
You can probably feel a whole lot better. I can probably help. Let's find out how much!